PS. I'm trying to crop as many screens as I can, but that isn't many, so sorry for all the huge images. I'd transcribe some of the text, but the many ways in which Shanko presents it are too good to pass up.
PPS. Why am I putting postscripts before the update?
Chapter 2: Some Lab
Last time on Shanko's Legacy we stopped at a level. Let's go beat that level.

No way.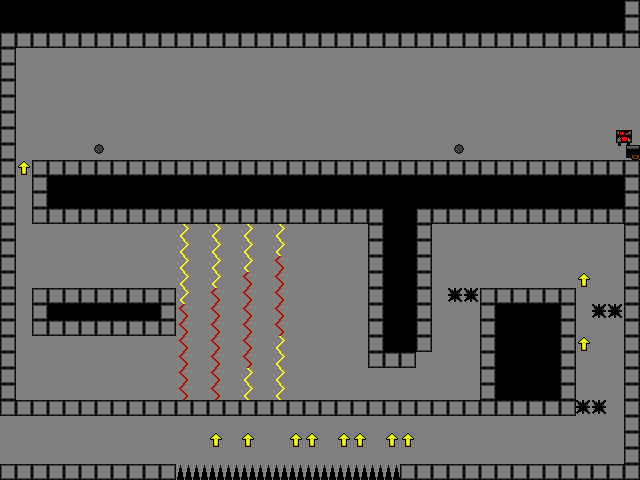 Well, what do you know.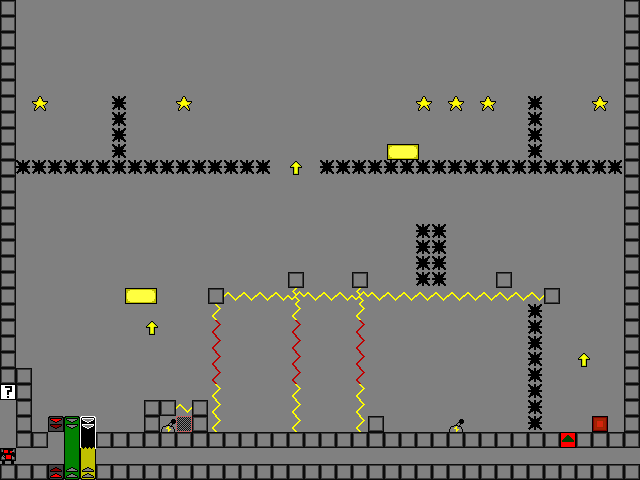 This level is annoying.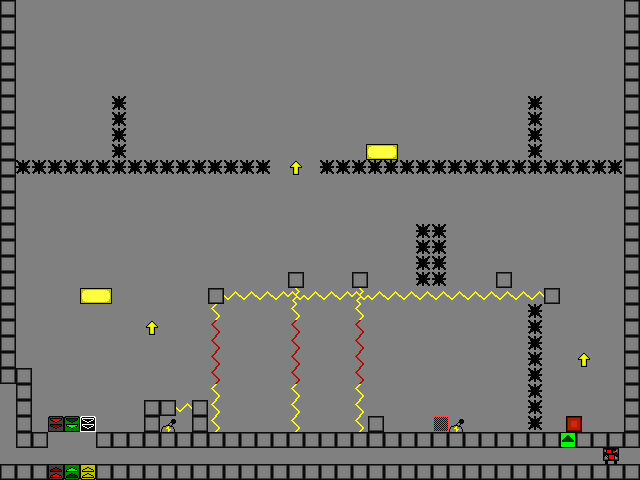 But then I beat it so I wasn't that annoyed anymore.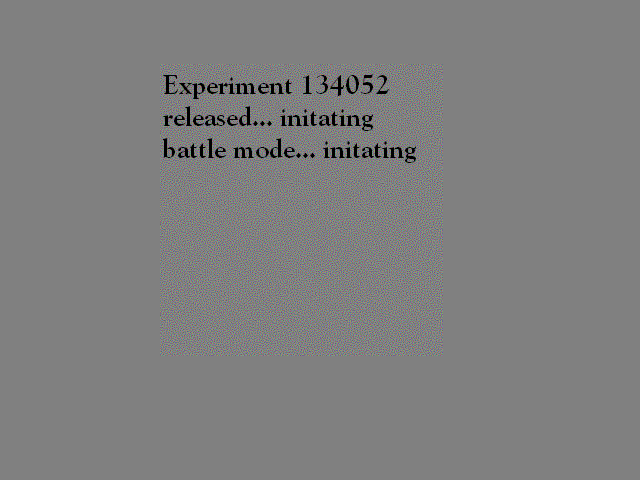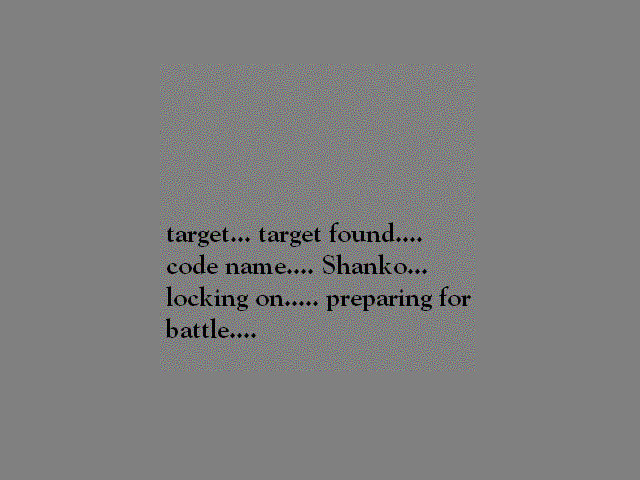 No, I'm not saving these screens as JPEGs.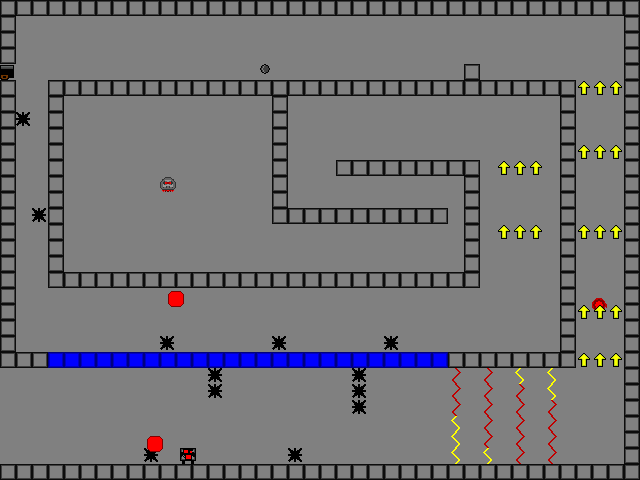 This guy shoots fireballs. That means he's dangerous.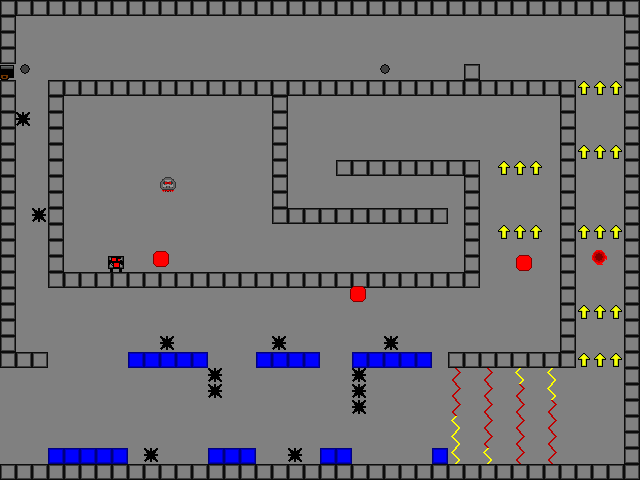 Well, I got to him. But how do you hurt him? Well, I jumped into him, then he, uh, shrank and died. Yeah.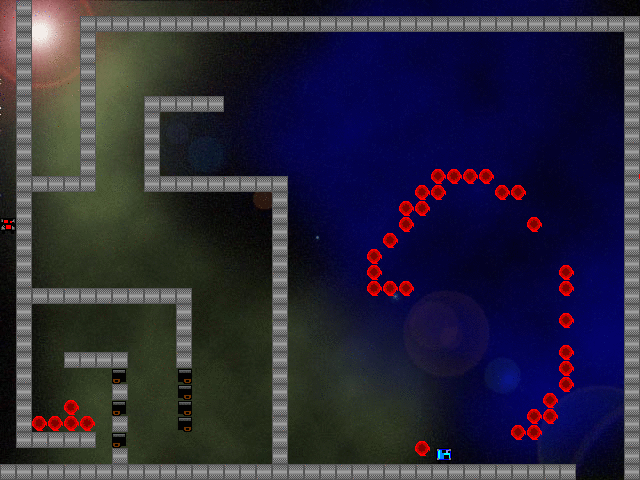 We're in some sort of new level with Sonic music or something? I dunno. Most of the levels have Sonic music.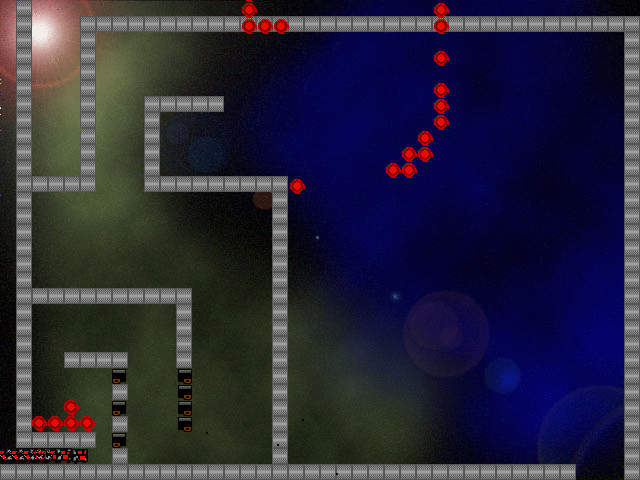 WAIT WHY CAN'T I STOP MOVING AAAAAAAAA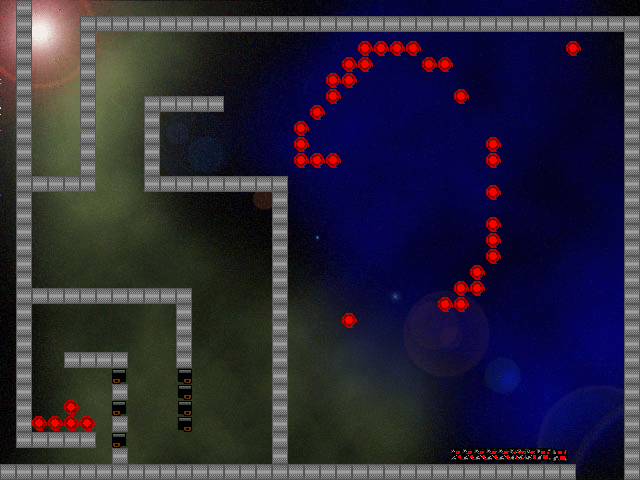 NOT THE PIT IT BURNS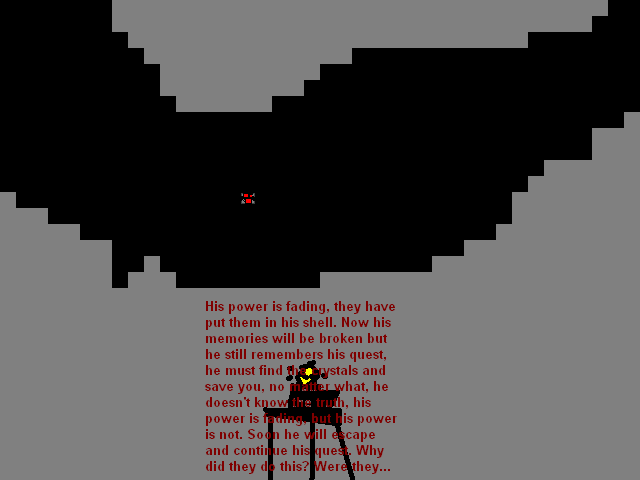 A one-eyed shadow creature with a :> face peers from behind this informative text.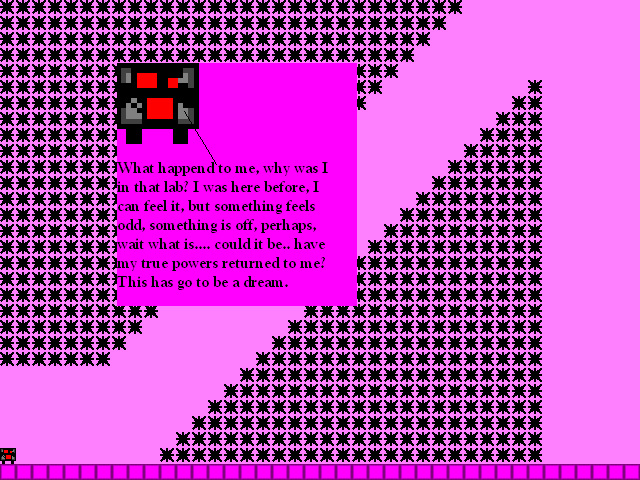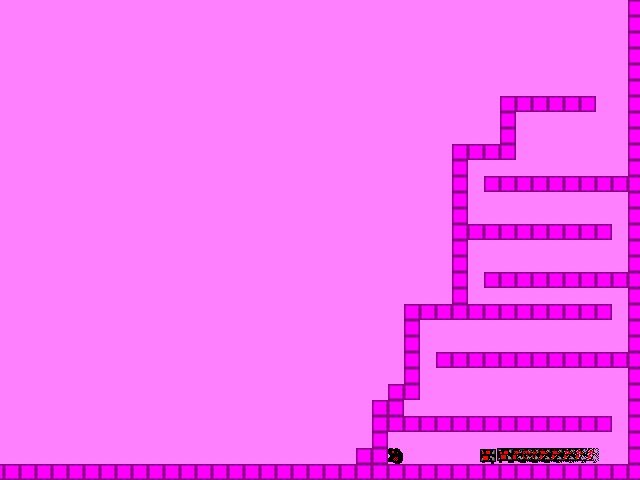 I CAN'T CONTROL MY RUNNING INTO THIS BLACK SPLOTCH BUT IT FEELS SO RIGHT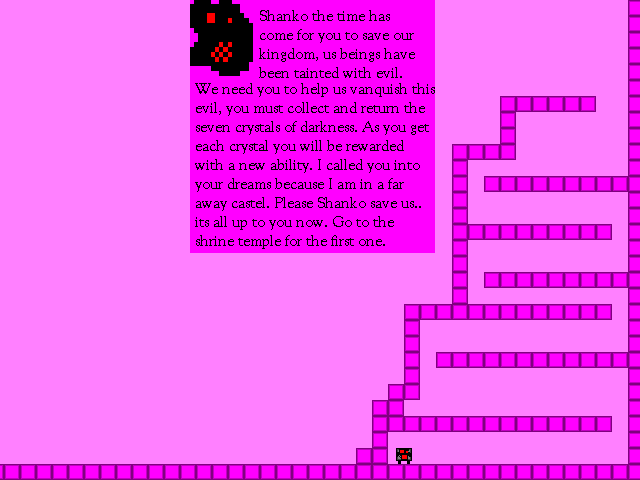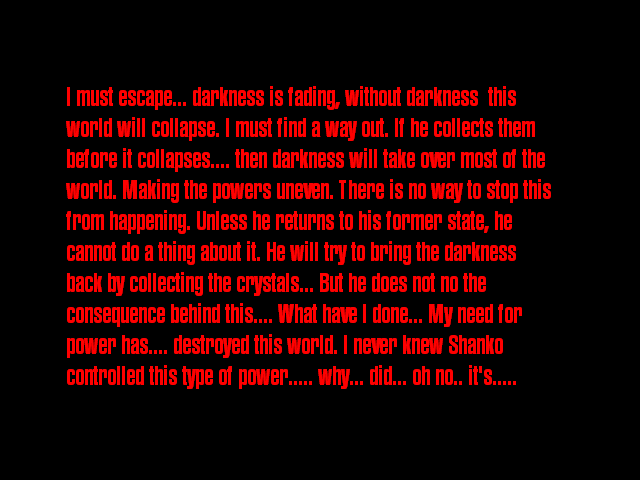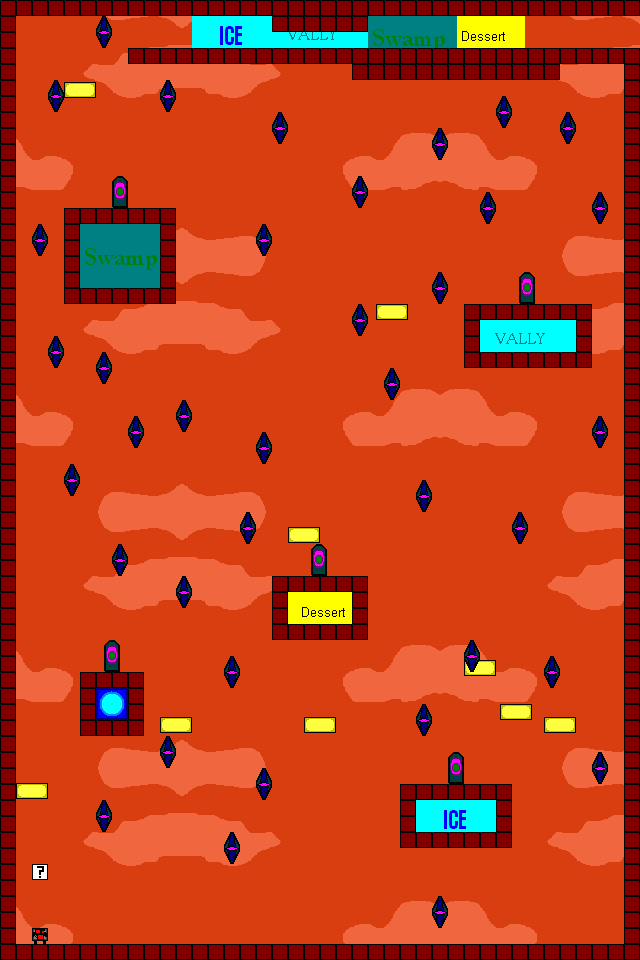 That's one big overworld. Don't worry, I'm never taking a screenshot of this again. (Also, VERTICAL PLATFORMS YEAH)

Oh yeah, I collected all those crystal things and this is all I have to show for it. As far as I know, this never affects anything for the rest of the game. You're the best, Shanko.
So where do we go, guys? The MS Paint-colors Swamp? The valley of Vally? The tasty Dessert? Or the Impact-font ICE?
(Oh yeah, and the circle isn't a level, it just saves your game. Sorry guys, Shanko never explores a giant circle. I think.)