Let's Play Riviera: Bonus Update
So, since I'm such an expert at all things Riviera, it VERY RECENTLY came to my attention that it was not originally a Game Boy Advance game. No, much like Final Fantasy 1+2, it was originally for the Wonderswan.
You know, the Wonderswan. Gunpei Yokoi made it, you should know what it is... don't you?
Of course. Anyway, let's have a quick look at how things changed in the port.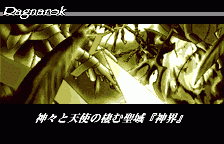 Unfortunately, since the Wonderswan is much more powerful than the GBA, my definitely real hardware isn't good enough to properly render some things. As you can see, the font is all messed up, making it look like some sort of East Asian language that I obviously have no experience dealing with.
Fortunately, this is not a problem, as not only have I memorized all the dialogue, but I figured out how to interpret the glitchy text. It would be a huge hassle to edit all these images, but I'll tell you the important changes.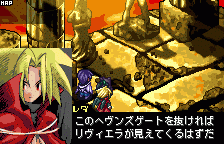 This image may shock many players of the GBA version: yes, Ledah's name is now Ecthel. However, to make up for this, he is much more manly and transparent than before. And by before I mean in the future.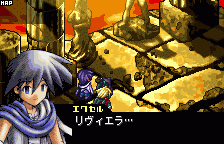 Oh god I can't even joke about this. Ein just looks terrible. I suppose it still kind of looks like the sprite (none of which changed), but geez. I swear, Ein better get a better portrait after Chapter 1, because no one can be attracted to this.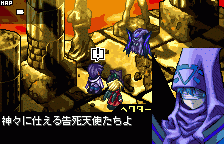 Hector... well, he actually looks less like a little kid wearing cloak thing that's too big for him. Huh.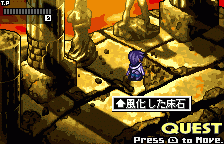 Also, Look Mode is now QUEST MODE. The GBA version has no sense of adventure.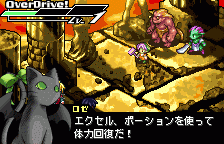 Roze has BAT WINGS but still forces Ein to use Potions, so nothing's changed there.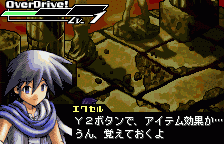 Okay, glitch-interpreting time: Ein has a great concern for the Y2K bug, which was no longer relevant at the time of the GBA rerelease and thus was removed.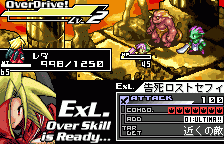 This glitch doesn't affect the strangest spots. Also, serious comment - has that ALWAYS said "ULTIMA!!"? I'm pretty sure that never said ULTIMA!!.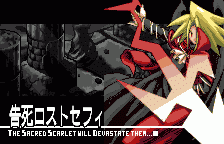 Not much to say except Ledah probably has the least bad-looking portraits. Well, Roze has bat wings, but Ledah is actually SUPPOSED to be badass.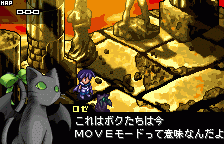 Roze tells us to Move Modotte. But it's a typo; she really wants us to Move Modo Tei. So I guess Tewi is telling me not to pick Easy Mode, which I must have accidentally done before I realized how the text glitch worked. Well, too late now.
Also jesus I swear the GBA version explains this in far fewer text boxes. You can tell I was bored during this explanation because of how long and unfunny the above line was.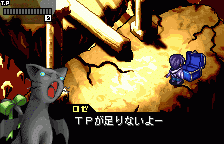 Oh god Roze stop being terrifying I know I'm out of TP.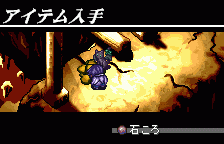 Good old rock. Nothing beats rock.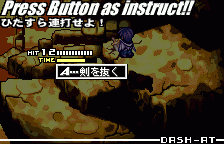 OH GOD WHICH BUTTON IS A I'M NOT ACTUALLY SURE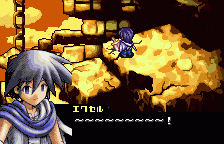 I've failed you, Ein.
And then I failed him two more times. Seriously, the Wonderswan's controls make no sense.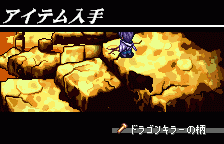 ...And then the sword broke. Well, it couldn't have been that good, then! Our (lack of) A-mashing is more powerful than any sword.
And then a lot of non-interesting things happened. Who could have guessed I wouldn't have much to say about the first chapter of the original version of a game I've already LPed the first chapter of, except this time it's Japanese the text is glitched?
The chiptune music is pretty good, though. You should use whatever legal methods possible to listen to it.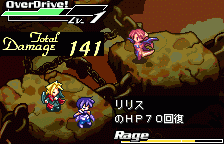 Oh yeah, and Lilith is called Riris. Was called. Whatever. Truly, I have no idea why they changed it to something as outlandish as "Lilith."
SO WE FINALLY GOT TO THE END OF THE CHAPTER.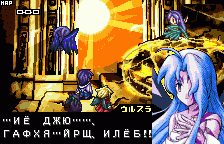 At least the Sacred Tongue isn't glitched. It still doesn't make sense, though.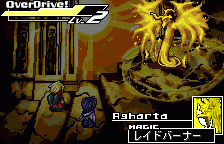 The Accursed, too, will not fall victim to a mere glitch.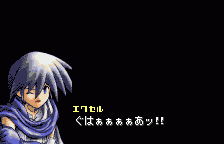 Ein gets teleported away and something goes wrong with his eye.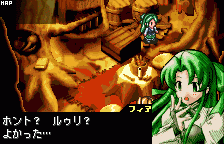 Fia! You're... exactly the same with weirder colors.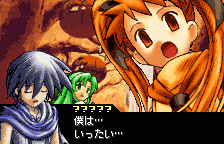 Unfortunately, Lina's name has been changed to ?????. But she's still awesome.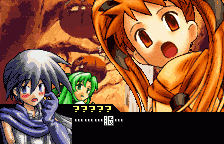 What the hell are you doing Ein.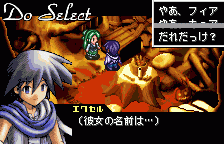 Of course I remember your name, Kyua.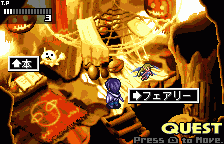 Was that cat always there?
Well, I'm saving and stopping for now. Will I ever do this again? Probably not.
EDIT:
So, uh.
Apparently, the Wonderswan only came out in Japan.
And also, it failed miserably, so almost all of the five (at most) good games for it got ported to better systems.
I still don't know why all the text was glitched, though.