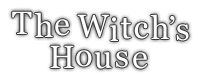 The Witch's House
is a freeware puzzle-oriented horror game by
Fummy
made in RPG Maker VX.
The young Viola visits a mysterious house in the woods.
She soon discovers its dangerous nature and must find a way out.
But the house is ever-changing, and death could be lurking anywhere...
(Content Severity: Discretion Advised)
Click here for content warnings.
---
Download The Witch's House 1.08 | (Mirror)
(Chrome may falsely flag the download as malicious, but it's safe to ignore.)
Supported Platforms


The game's engine is made for Windows only, with no native support for other platforms.
To play on Mac, you can try a general-purpose tool like WineBottler.
---
Usage Notes
Fanworks are allowed if they keep the tone of the game intact, and do not make alternate endings/etc. to the original work.
However, you should not profit from use of the game in any way, including ad revenue.
Videos and streams are allowed following the same rules.
[1] Japanese rules page
---
Troubleshooting
Make sure to extract the game to its own folder instead of running directly from the ZIP file.
If you don't do so, any saves made will be lost the next time you run the game.
If you extracted the ZIP but save data is still being erased, try running the game as an administrator.
Without admin privileges, the game may not have permission to create save files.
---
Screenshots
---
Walkthrough
The official site includes a hint-based walkthrough if you get stuck, which I've translated below.
Click or highlight the black boxes below your problem to see a hint or answer.
There are also some details about the endings and other special events.
Walkthrough
---
Music
All the music in the game can be found in the Audio/BGM subfolder.
Below is a list of songs and their sources.
Note that there are some spoilers, mostly with regard to where songs are used.
Do not reupload these songs elsewhere without permission from their respective creators.
Song List
---
COME TO MY ROOM