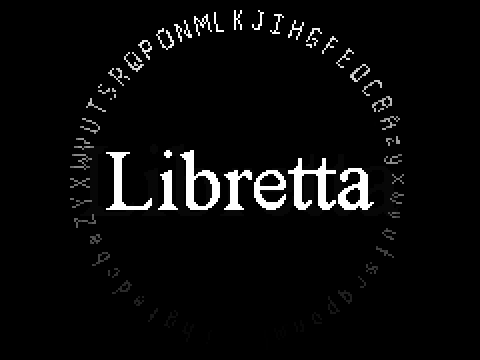 Libretta
is a freeware semi-horror puzzle-adventure game by vgperson.
No one read my story.
No one cared for it.
And that is where it ended.
A girl becomes lost during what was only a regular visit to the library.
Guide Libra through. Help her find what she's looking for.
So that no one will have to be lost.
(Content Severity: Mostly Mild)
Click here for content warnings.
---
Download Libretta
You can also support this game on itch.io.
Usage Notes
Videos and live streams are allowed.
Soundtrack
---
Troubleshooting
---
Screenshots
---
Walkthrough
A walkthrough with puzzle solutions. Contains slight spoilers.
It's recommended you check the area for hints first before you consult this.
Walkthrough
---
Extra Links
This post contains major spoilers for all aspects of the game. Only read it after you've beaten it fully.
Author's Afterword
---
...The pages are blank.