(Toggle Theme)
(Size Up)
(Size Down)
News on Sasakure Wanting To Go To A Bird-Watching Park in Summer. (from sasakure.UK's blog)
Say, everyone, do you like birds?
http://www.kamoltd.co.jp/kke/
You see, to be truthful, there's a place in the Shizuoka area called
"Kakegawa Bird-Watching Park."
It appears it is a true
gentleman's club
(...?)
where
parakeets
and
owls
and so on can make merry!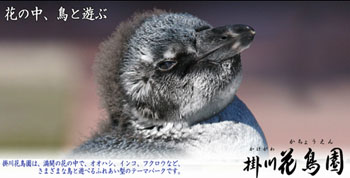 And looking at the pictures on the site,
wow, these birds are adorable!
Whoooooa! Now I REALLY wanna go! ///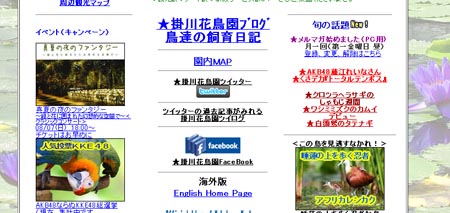 (*'∀') Even the site is filled with birds flocking to greet all the people who love them so! ♪
( '∀') Uh?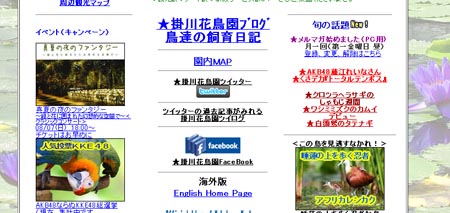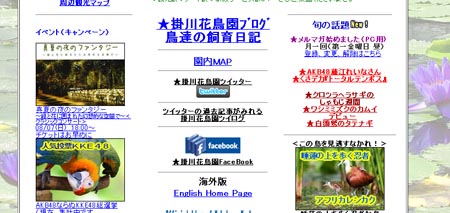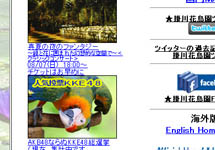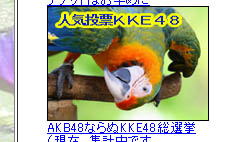 O-Oh my goodness, it's KKE48!!!!!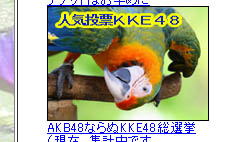 "Forget AKB - it's KKE48."
What have these birds been DOING unbeknownst to me...?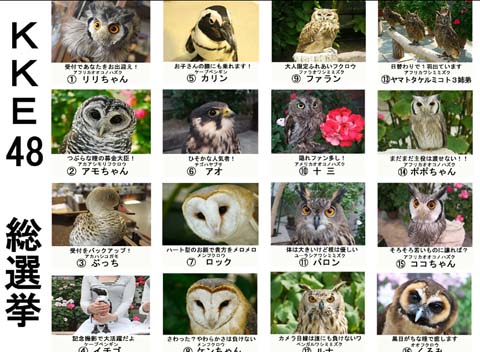 And on this voting page, a feathery battle of birds unfolds, with the honor of each on the line...!!
Whoaaaaa.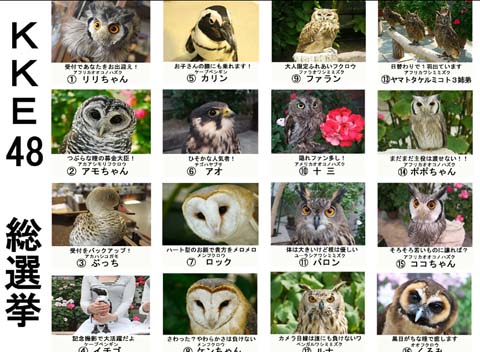 At any rate, it appears they're having a poll to determine the most popular bird.
KKE standing for Kakegawa Kachou En [Kakegawa Bird-Viewing Park].
You mean I have to pick the BEST out of all these darling avians...?!?!?

WAAAAURGH, I CAN'T CHOOSE!! I JUST...!! I JUST CAN'T CHOOOOOSE!!!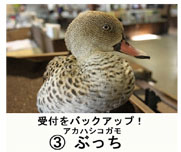 ( '∀') Uhhh, I'll go with this Cape Teal,

Bucchi
... I guess.
* Uh, I GUESS I CAN CHOOOOOSE!!!!
- - - - - - - - - - - - - - - CUT ALONG THIS LINE - - - - - - - - - - - - - - -
As I was saying, a grand war (?) arising between the birds of Kakegawa Bird-Watching Park.
What does everyone think of that?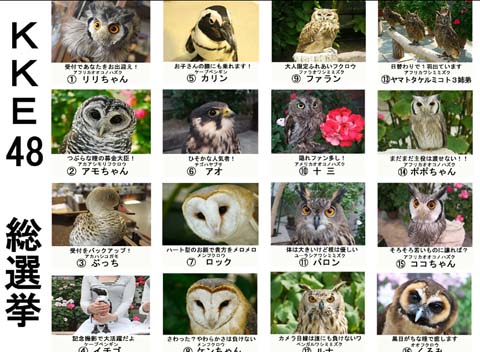 Doing well to stay on top of the times, even the birds are taking initiative.
A project that proves their ability to turn away from their
wild nature.
* THIS IS COMPLETELY FALSE.
*∵:└(´⌒ω⌒`)┘∵:*
Well. I am nothing if not up with the times.
U K B 3 3 9 0
THAT... is the name I must use!!!!
For what, you ask? Only the greatest sasakure.UK-dressed-up-dashingly unit of ALL TIME...
UKB3390!!!
WHO WILL EARN YOUR VOTE?!?!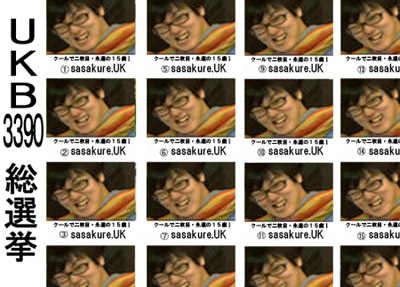 - FIN -
Posted July 25th, 2011
(Source)

Post List
Back