Showing Off Ib Figurines (from kouri's blog)
The Ib Color Cole figurines that went up for sale last week arrived.
I'll introduce them as I unbox them!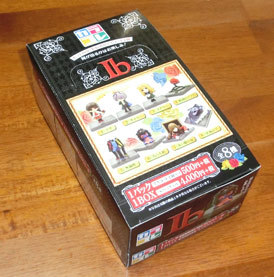 So excited.
——
And opened. There are eight within.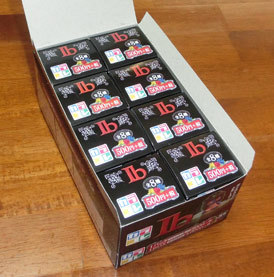 What's in the booox?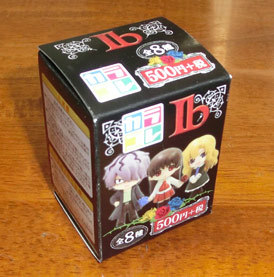 This one's...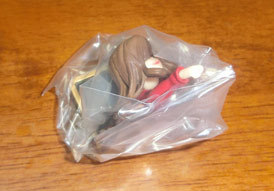 'Twas the Lady in Red.
Her right hand fits right over the edge of the stand.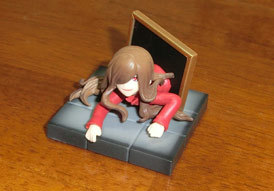 Let's keep going!
??? of the Deep. This one really benefits from being 3D-fied.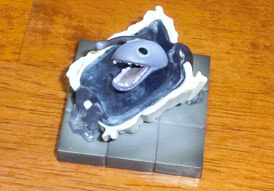 A circle devoid of personality.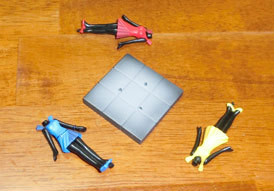 The Death of the Individual stand has holes, so you can slot them in such that they stand together.
A little scared of breaking them...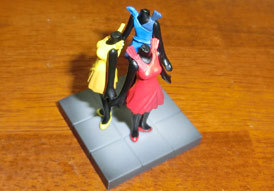 A blue doll.
Cuter than in the game.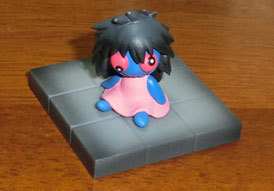 Ah! Mary appears.
She's assuming that pose.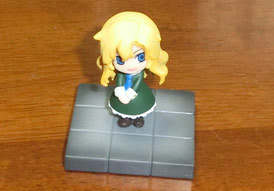 ??? of Spirit.
The way it winds around is great.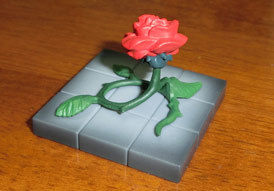 Loads of exhibits, huh...?
Finally, Garry enters.
My mom asked me why he has kelp on his head.
I thought you said it was a starfish before, mom...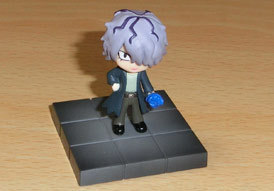 And our heroine saves herself for last.
That's all the figures in one box.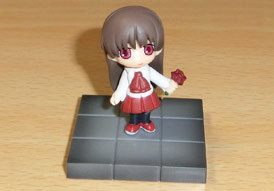 Gosh, they're so small and adorable!
I'm really glad how much detail was put in there.
You could make a teensy little art gallery.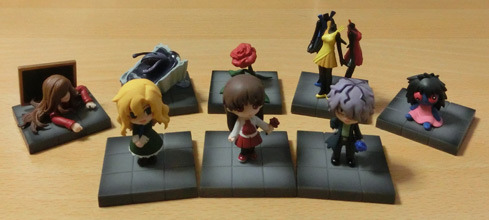 You can also play with them like so.
\ Hyeek... /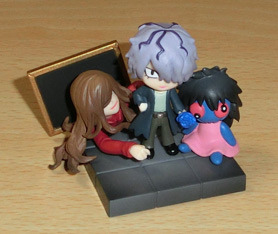 Ib and Mary.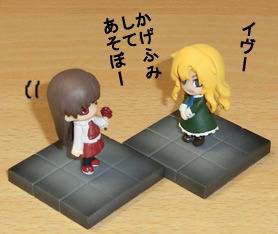 "Ib! Let's play shadow tag!"
Perhaps the first and the last 3D figures. You should buy them, if you want!
They're available at Animate shops all around Japan.
Trust me, they're very adorable.
[No, I don't know where if anywhere you can buy these anymore.]