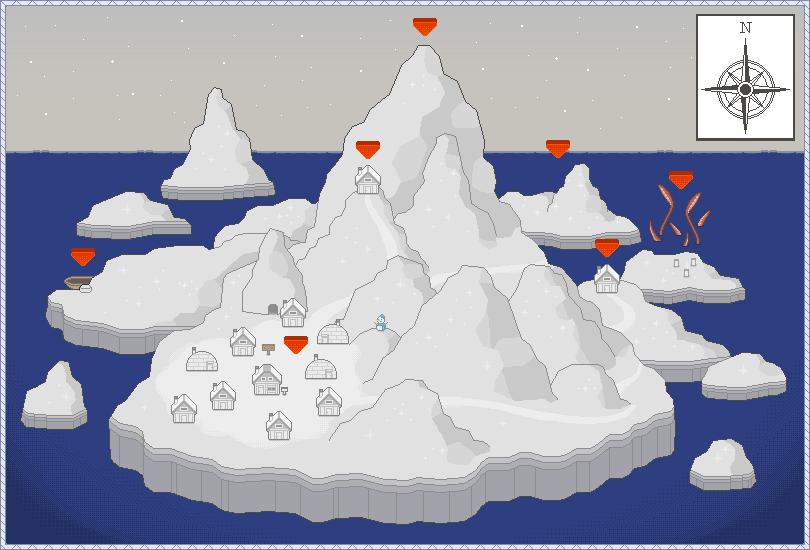 - Click on red arrows to head in that direction.
- When you mouse over blue arrows, descriptive text will appear in the upper textbox.
- When you find inhabitants, you can listen in to what they're saying.
- Confirmed compatible browsers: Chrome, Firefox, IE.
- Flash support is required for certain areas.