()
『Petal Crash(ペタルクラッシュ)』とは、GalaxyTrailからのFriend & Fairy製アクションパズルゲームです。
現在は公式の日本語訳がありませんが、一部のテキスト(ストーリーモード含め)は日本語に出来るので、
私(vgperson)が非公式の日本語パッチを作ろうと決めました。
和英翻訳の経験ならたくさん積んでいましたが、英和では経験が少ないです。
ミスや不器用なところがきっとありますので、ご注意してください。
Petal Crash原作のWindows版、Mac版、Linux版はitch.ioとSteamから購入できます。
注意:コンソール版やモバイル版には、このパッチを当てることができません。
---
インストール方法:
まずはPetal Crashのフォルダーを開いてください。
Steamの場合、ゲームを右クリックして「プロパティ→ローカルファイル→参照」で開くことができます。
パッチを当てる前に、元のゲームファイルをバックアップするのがオススメです。(特に.csvと.jsonファイル)
Patchフォルダーの内容をゲームフォルダーにコピーして、差し替えてください。
詳細については、Readme.txtを参考にしてください。
---
スクリーンショット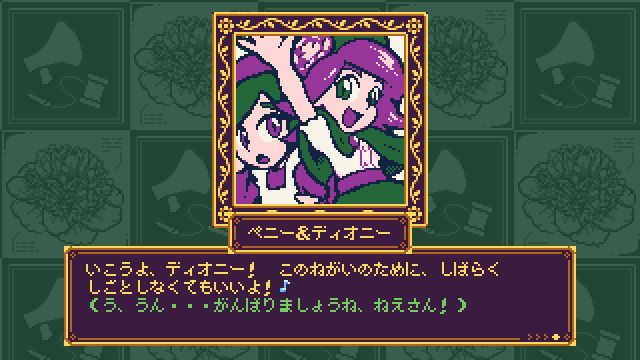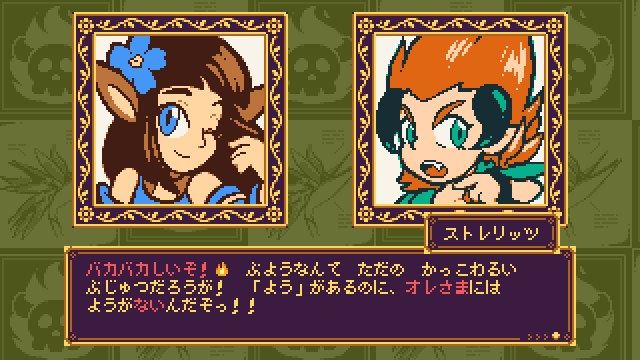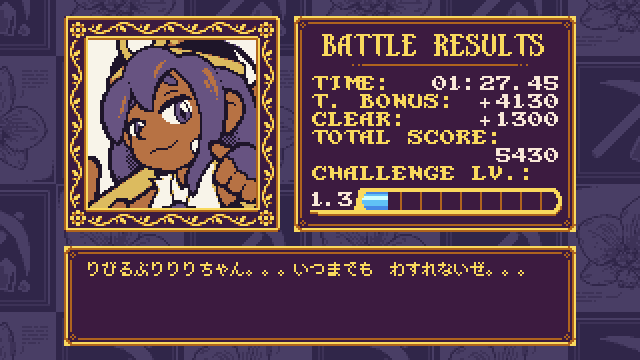 ---

()
Petal Crash is an action-puzzle game developed by Friend & Fairy and published by GalaxyTrail. It currently has no official Japanese translation; however, Story Mode and some other areas allow for Japanese text to be edited in, so I, vgperson, endeavored to create a fan translation.
While I have many years of experience translating from Japanese to English, I have much less experience translating into Japanese. Thus, please be aware that there are likely to be errors and awkward translation.
Petal Crash can be purchased for Windows, Mac, and Linux from itch.io or Steam. Note that the patch cannot be applied to any console or mobile versions.
---
Download Unofficial Petal Crash Japanese Patch
Installation
Open the Petal Crash game folder. On Steam, right-click the game and go to Properties, Local Files, Browse.
Before patching, you may want to back up the original files to another folder, particularly the .csv and .json files which this patch replaces.
Copy all files from the Patch folder into the game folder, replacing the existing ones.
For more details, refer to the included Readme.txt.
---
Screenshots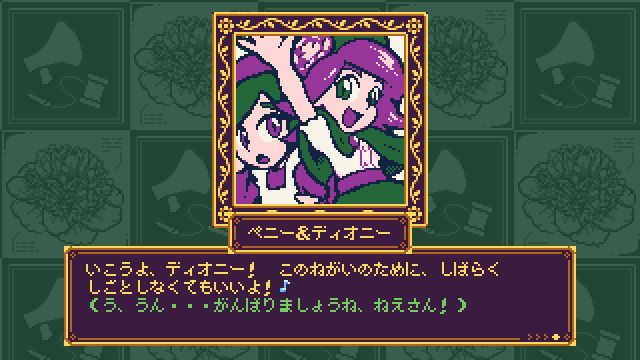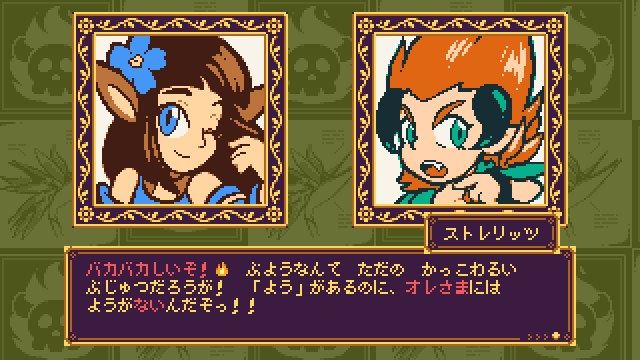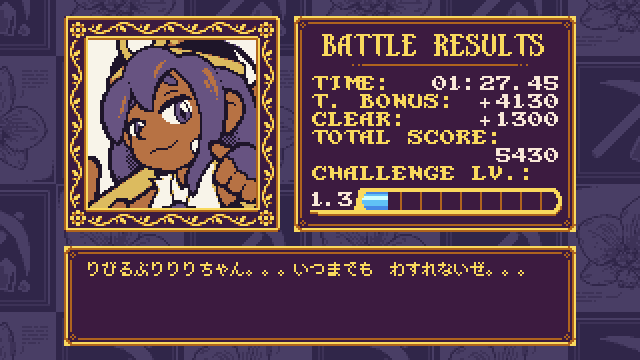 ---